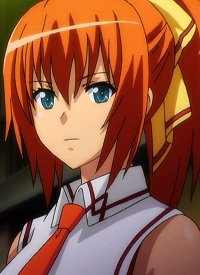 Elena Miyazawa is a idol pop singer from the manga and anime series Wanna Be The Strongest in the World. Part of the group Sweet Diva, she attempted to try out pro wrestling with her friend and group member Sakura Hagiwara as part of a tv segment, but ended up getting beaten up by Rio Kazama, which lead to Sakura joining the female wrestling promotion, Berserk in order to avenge her.
In the FWM, Elena is currently signed with GAIA Women Athletes where she teams with Sakura, but also competes in Northern Carnage Wrestling (NCW) under XW developmental.
Background
Edit
Series: Wanna be the Strongest in the World
Species: Human
Age: 17
Height: 5'6"
Weight: 127 lbs.
Companies: (Currently) GAIA, NCW (XW)
Debut: 2013
Status: Active
Billed From: Japan
Allies: Sakura Hagiwara, Selena Richardson
Rivals: Holly Storm, Iris Hart
Twitter: TBD
Wrestling Career
Edit
GAIA Women Athletes Edit
Northern Carnage Wrestling Edit
Personality
Edit
Personal Life
Edit
In Wrestling
Edit
Finishing Moves
Edit
Juri Crush (Over the shoulder Back-To-Belly Pliedriver)
Spider's Web (Headscissors Shoulder Lock)
Signature Moves
Edit
Cross Kneebar
Fujiwara Armbar
Sankakugeri (Corner Springboard Enzuigiri)
Triangle Choke
Panther Drop (Lifting Double Underhook Facebuster)
Gutwrench Suplex
Scoop Slam
Keylock
Multiple Shoot Kicks
Running Big Boot
Single Arm DDT
Butterfly Suplex
Roundhouse Kick
Tiger Suplex
Nicknames
Edit
Managers
Edit
Entrance Themes
Edit
"Speed TK Re-Mix" by Tetsuya Komuro
"Fan Fanfare!" by Sweet Diva (While teaming with Sakura Hagiwara as part of Sweet Diva)
Championships and Accomplishments
Edit
GAIA Women Athletes Edit
Northern Carnage Wrestling Edit
NCW Women's Tag Team Championship (1 time w/ Sakura Hagiwara, current)
Ad blocker interference detected!
Wikia is a free-to-use site that makes money from advertising. We have a modified experience for viewers using ad blockers

Wikia is not accessible if you've made further modifications. Remove the custom ad blocker rule(s) and the page will load as expected.